Recent Stories
National Weather Service forecasters are predicting a major winter storm Thursday through early Saturday for northern Arizona.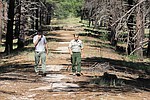 A buzz of excitement permeated the community, as the residents of Williams eagerly awaited the arrival of dozens of men running from Seligman to Williams on day 13 of the 1928 Transcontinental Footrace.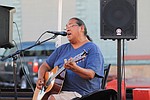 In 2003, musician Aaron White and his group, Burning Sky, were nominated for Best Native American Recording at the Grammy Awards. Although the group lost the Grammy to Mary Youngblood for her album, Beneath the Raven Moon, White and Burning Sky went on to win 2003 Group of the Year from the Native American Music Awards.