Todd Roth, for the Navajo-Hopi Observer
Recent Stories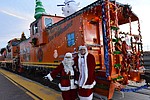 The Santa Train stopped in Winslow Dec. 14 where Santa and Mrs. Claus greeted residents as part of the town's annual tradition.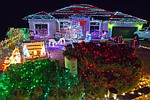 The Winslow Arts Council offered cash prizes for the first three winners of the annual Christmas Lights Contest.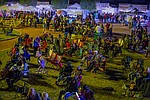 Winslow's annual Standin' On the Corner Festival took place Sept. 28.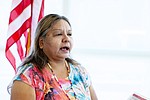 Carol Davis coordinates the 21st Century Program, which is an enrichment program with many facets in the Winslow Residential Hall. Davis presented at the Sept. 4 monthly meeting of Good Morning Winslow and presented details on the Winslow Residential Hall.
HOLBROOK, Ariz. — Navajo County Sheriff David Clouse, along with the Navajo County Sheriff's Office (NCSO) Detention staff opened a pod May 21 within the Navajo County Sheriff Office (NCSO) jail specifically for veterans who are held in custody.
On Feb. 19, the world's largest Navajo rug was moved from cold storage at Northern Arizona University to the La Posada Hotel Museum.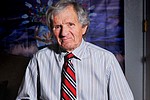 The Navajo-Hopi Observer had the opportunity to talk to Loye Engelhardt, owner of the AM radio station in Winslow.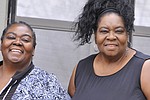 The Navajo-Hopi Observer had the opportunity to talk with Winslow's Hays sisters, Mary and Brenda, about their life and music.
A ribbon cutting ceremony rededicating Vargas Field was held March 6 in Winslow.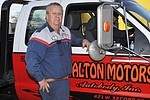 Dalton Motors is located in downtown Winslow, on old Route 66.