Stan Bindell, for the Navajo-Hopi Observer
Recent Stories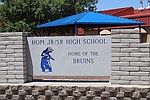 Sixty-two Hopi High students graduated May 26 at Bruin Stadium. About 300 parents, relatives and friends attended.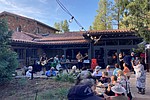 Tha Yoties, a Native American reggae and rock band, is just as much about environmental justice as it is about the music.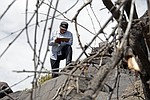 Skylar Begay, tribal outreach fellow for Archaeology Southwest, is coordinating the work called Respect Great Bend, which would preserve an area important to Native American tribes in the region because of its ancestral landscape.
U.S. Rep. Tom O'Halleran attended two Memorial Day ceremonies on the Navajo Nation in Leupp and Window Rock May 30.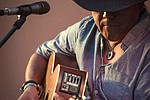 Navajo blues electric guitarist Sir Harrison Begay will perform at Arizona's largest blues festival the Flagstaff Blues and Brews Festival this summer.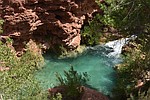 Officials from Energy Fuels Resources said that environmentalists and some Arizona tribes claim that their work at a uranium mine near the Grand Canyon will contaminate underground aquifers, is unsubstantiated.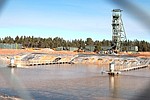 Environmentalists are upset that the Arizona Department of Environmental Quality (ADEQ) approved an aquifer protection permit April 28 for a uranium mine near Grand Canyon National Park.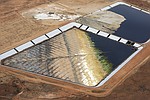 Curtis Moore, vice president of marketing and corporate development with Energy Fuels Inc., said a Grand Canyon Trust report about the White Mesa Mill is not credible and comes from an anti-nuclear group that is biased against them.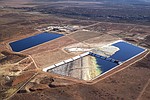 Ute Mountain Ute Tribe and environmental organizations want to see the White Mesa uranium mill, located in San Juan County in Utah, shut down and are asking for the mill to be strictly regulated until that closure happens.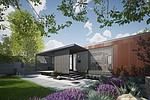 Jobs and another option for homes is available to Navajos and Hopis thanks to ZenniHome, which has resurrected the area by the shuttered Navajo Generating Station by Page, Arizona.