Stan Bindell, for the Navajo-Hopi Observer
Recent Stories
Elsie Yoyokie has been helping people in need for years, but on Sept. 27 she retired from the Arizona Department of Economic Security (DES) as the North Region 2 program manager.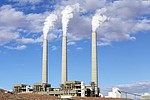 Hopi Tribal Councilman LeRoy Shingoitewa said the tribal government needs to look at what they have and utilize that to cover the tribe's ongoing operational expenses.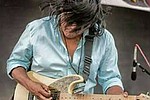 Native American guitarist Sir Harrison's Band won the band section of the Northern Arizona Blues Alliance and will compete at the International Blues Challenge in Memphis, Tennessee, Jan. 28-Feb. 1.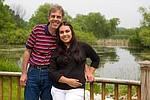 Glenn Gilman, former longtime principal at Hopi High School, passed Sept. 27 due to an illness. Gilman's life was celebrated by family, friends and colleagues Oct. 5 at Flagstaff Nordic Village following his funeral.
Bear droppings are plentiful along the trail. One hiker told me he was on the trail with his four dogs when he came within 50 feet of a bear.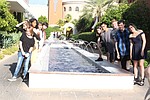 Micah Hines, a member of the Yavapai Apache Tribe, attended the Rocky Mountain Emmy Awards Sept. 14 at the Omni Resort in Scottsdale.
Page High School won the boys race and Ganado High School won the girls race at the Hopi High Cross Country Invite.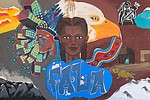 The Native American Club at Flagstaff Arts and Leadership Academy is small but mighty.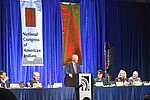 On July 10, O'Halleran introduced bipartisan legislation to repeal archaic laws relating to Native American education, forced relocation of Native American children to boarding schools and withholding money owed to Native American tribes.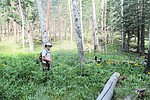 The Coconino Forest Service website tells hikers that this is "some of the most spectacular country in Arizona."