Stan Bindell, for the Navajo-Hopi Observer
Recent Stories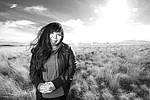 Diné filmmaker Deidra Peaches sees her documentary "Voices of the Grand Canyon" as giving the Indigenous narrative that is often overlooked when people talk about the history of Grand Canyon National Park.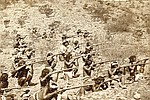 Maurice Crandall, a member of the Yavapai Apache Nation and a history professor at Arizona State University, presented a special program titled, "After the Whirlwind: Yavapai-Apache Scouts and the Worlds They Made" at the Natural History Institute in Prescott.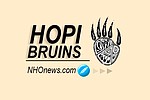 Although the Hopi High School boys cross country team finished ahead of nemesis Northland Prep at the AIA Division IV Cross Country State Championship Nov. 12,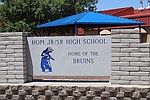 Hopi High School boys cross country team placed second at the Division IV meet Nov. 4 in Holbrook, qualifying the team for the state meet.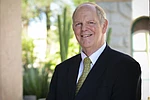 Rep. Tom O'Halleran, D-Ariz, recently visited the Hopi and Navajo Nations continuing to address problems with broadband and infrastructure.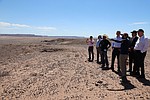 Arizona Rep. O'Halleran, tribal and federal officials met Aug. 18 at Cameron Chapter House for a two-hour roundtable to discuss what to do about the more than 500 abandoned uranium mines on the Navajo Nation.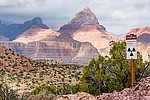 Navajo Nation President Jonathan Nez expressed support during a news conference Aug. 16. for the Grand Canyon Protection Act and the need for cleaning up the 500 abandoned uranium mines on the Navajo Nation.
Former Arizona Gov. Bruce Babbitt said Arizona's tribes need to play an important role in protecting the state's groundwater and dealing with the pending crisis because of the lack of water in the Colorado River.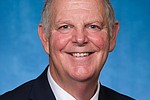 U.S. Rep. Tom O'Halleran said that the Native American vote continues to be important to his reelection chances even as the Congressional district changed because of redistricting based on the census.
Cody Desautel, director of Natural Resources for the Confederated Tribes of the Colville (CTC) Reservation in Washington State, sees his tribe's work with reintroducing wildlife to the lands as a model for other tribes.