Stan Bindell, for the Navajo-Hopi Observer
Recent Stories
Northern Arizona University's (NAU) communications department, known as the Media Innovation Center, made itself known on the national scale in two ways as it opened an esports center and won national awards for its news broadcast program.
Red Rock State Park is not as busy as the other state park in Sedona. Slide Rock State Park is better known for kids sliding down the rocks in the stream during the summer.
Many hikers find the Flagstaff area too cold to hike this time of year, but don't want to go to Phoenix — Sedona is a great alternative.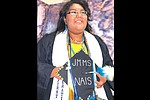 "I feel accomplished, but I'm not done with my education just yet," she said.
The Seminole Tribe in Florida has pulled off one of the largest economic development projects in American history.
The Yavapai Apache and Hopi tribes continue to use Tavasci Marsh in Cottonwood, Arizona for harvesting.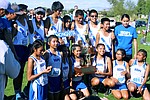 North Phoenix Prep claimed the championship with 55 points, Hopi grabbed second with 95 points and Northland Prep took third with 117 points.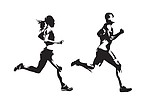 Hopi High School boys cross country grabbed second and the Lady Bruins took fifth in the Division 4 Section 2 regionals Nov. 8 at Hidden Cove Golf Course in Holbrook.
Elsie Yoyokie has been helping people in need for years, but on Sept. 27 she retired from the Arizona Department of Economic Security (DES) as the North Region 2 program manager.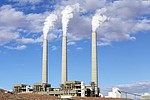 Hopi Tribal Councilman LeRoy Shingoitewa said the tribal government needs to look at what they have and utilize that to cover the tribe's ongoing operational expenses.