Recent Stories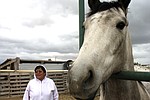 Harvey reported the program has partnered with Texas A&M University and Navajo Technical University to run genetic tests on 100 feral horses from 15 chapters.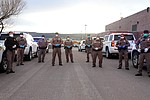 Class 55 police recruits will be the fourth class to be trained under the Navajo Nation's Police Academy since its reopening in 2018 and is the Academy's first class to undergo a training program while dealing with a global pandemic.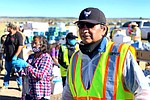 Navajo Nation President Jonathan Nez stated in a recent town hall meeting that he is very concerned about the rise in cases in Arizona.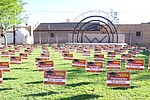 On May 20, 1,800 boxes of free food (donated by Compass Christian Church in Colleyville, Texas) was distributed in Winslow by 'The Well' Christian Church at Red Sands School.
"(We) hoped that when the Grand Canyon closed on April 1, the park would remain closed until our positive COVID-19 numbers have flattened," said Navajo Nation President Jonathan Nez.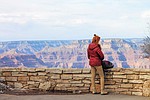 Grand Canyon National Park has announced it is increasing visitor access to some viewpoints on the South Rim starting May 15.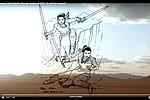 The Navajo Nation president and vice president have partnered with #ProtectTheSacred, actor Mark Ruffalo, Allie Young, and many others to launch the #NavajoStrong campaign to call for medical volunteers and donations to help fight COVID-19 on the Navajo Nation.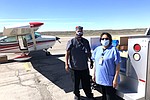 Angel Flight West and With Love, From Strangers are collaborating to provide critical medical supplies — sanitizer, gowns, masks, gloves, face shields, and PAPRs — to hospitals on the Navajo and Hopi reservations.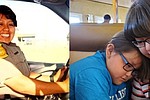 Sisters and public servants of the Navajo Nation, Corrina and Cheryl Thinn passed away this month after battling the coronavirus.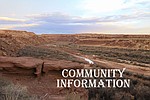 On April 28, Coconino County Board of Supervisors issued a proclamation condemning recent hate speech and incitement of violence against Navajo people.