Recent Stories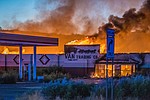 After nearly 11 hours, firefighters brought a blaze that consumed Vans Trading Co. in Tuba City, Arizona, under control Sept. 1.
Sacred Mountain Medical Services in Tuba City received a donated ambulance April 21 to assist them as they provide medical transportation on the Navajo Nation.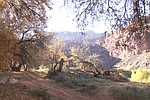 On March 16, the tribe suspended all tourism through April 14 and last week a decision was made to extend that closure through May 14.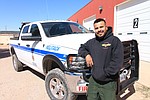 Fighting fires. Sucking smoke. Working hard in an inferno of heat. You've been on assignment for four days and you have 10 more to go. You're ready for a hot shower and solid food, you're tired. But you're still smiling. You're a wildland firefighter.
Naabaahii. Warrior. Fighter. Firefighter. In the Navajo culture, a warrior is a person who brings everything to the fight – mind, body and spirit. They are unstoppable, are male and female and are still seen in our world today.
John Moore, mayor of Williams, Arizona, will be shaking a few more hands this election season after announcing his run Oct. 7 for the U.S. House of Representatives under Arizona District 1.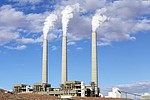 The closure of the power plant was in part because of the low cost of natural gas compared to coal.
According to Joe Frazier, plant manager at Navajo Generating Station (NGS), once decommission is complete, 90 percent of NGS will be recycled or reused, including its concrete.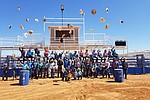 For the last five months competitors between the ages of 55555 have followed the WJRA circuit with the hopes of winning buckles, saddles and titles.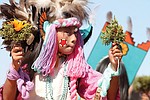 Dancers and vendors from across the Navajo and Hopi nations will come together to celebrated both events and enjoy rides, food and visiting with family and friends.