Recent Stories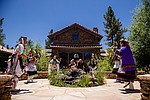 More than 250 artists from Native Nations across the Colorado Plateau will be in Flagstaff July 2-3 for the Museum of Arizona's Heritage Festival, offering an unparalleled opportunity to learn about the diverse Indigenous cultures in the region.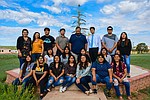 A one-week summer training program, Indigenous Summer Enhancement Program, (ISEP), developed by Northern Arizona University and Diné College is helping to guide and develop Native American high school students toward a career in public health.
After a two-year hiatus, the annual Sumi'nungwa Hopi Festival will return to Polacca, Arizona on the Hopi Reservation Oct. 1-2, with many arts and craft vendors from the reservation and other tribes around the Southwest including New Mexico, Colorado and Utah.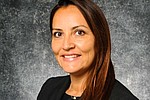 On May 18, the U.S. Senate confirmed 51-45 Sunshine Suzanne Sykes, 48, who becomes the first Native judge in California's history. Sykes who is Diné, is also only the seventh Indigenous federal judge named to the bench.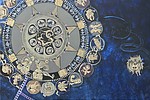 NightVisions, an exhibit that focuses on comet hunter Carolyn Shoemaker, will open at the Coconino Center for Arts May 21.
The Navajo Nation signed a proclamation May 5 recognizing the day as "Navajo Nation Indigenous Peoples Awareness Day during an event about empowering women in Window Rock, Arizona.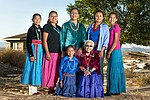 Just in time for Mother's Day, a new book "Voices of Navajo Mothers and Daughters: Portraits of Beauty" is on sale with powerful voices of women telling their own stories in their own words.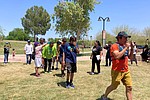 The Hopi runners began their journey from Hopi to Phoenix April 28 to call attention to ongoing threats facing the Grand Canyon and their sacred Sípàapu.
Containment of the Tunnel Fire increased to 20 percent Monday evening as firefighters continued to secure the fire's perimeter and remove any heat near the control lines.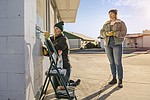 Winslow will shine in the national spotlight May 1 at 8 p.m. (ET/PT) on HGTV and streaming on discovery+ for Hometown Kickstart as Leslie Davis and Lyndsay Lamb help kickstart Winslow, Arizona by turning a beloved root beer and chili stand into a welcoming space for locals and tourists alike.