Recent Stories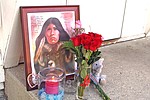 On Sept. 21, the House of Representatives unanimously passed S.227, Savanna's Act, a bill that will create new guidelines for responding to cases of missing and murdered indigenous women and create incentives for its implementation.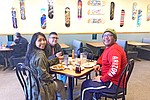 The COVID-19 pandemic has hit both the arts and restaurants hard in the past six months, but local Flagstaff restaurant, Brandy's, is serving up food in a socially distant atmosphere and a pop-up of Pivot, skateboard deck art, hangs on the walls.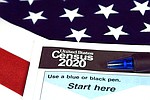 As of Aug. 27, the Navajo Nation total response is 18 percent. The Hopi Tribe's total reporting numbers comes in at 15.6 percent.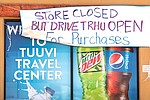 The Navajo Nation issued guidelines and a plan to carefully reopen the Navajo Nation with a phased in approach, which will include safety guidelines for residents to follow, directs businesses to implement COVID-19 policies and procedures to meet standards and provides a color-coded system for progressively reopening businesses on the Nation based on data driven analysis and input from health experts.
The Navajo Nation president urged all schools on the Nation Aug. 13 to implement online learning for the current semester to reduce COVID-19 risks, despite Bureau of Indian Education guidelines stating schools should open Sept. 16 for in-person learning.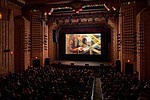 When Navajo filmmaker Christopher Nataanii Cegielski attended his first 'I Dream in Widescreen," (The University of Arizona's School of Theatre, Film & Television annual showcase of undergraduate thesis films), his family and friends were able to attend in person.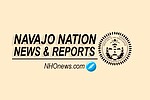 In his state of the Nation address July 20, Navajo Nation President Jonathan Nez said any plan about reopening schools on the Nation must be implemented with the health and safety of all students, teachers, administrators and employees as a top priority.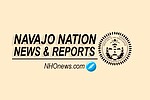 The Budget and Finance Committee and the Law and Order Committee voted to update Navajo law to match the 2009 line-item veto referendum language approved by Navajo voters — the language will be presented to the Naabik'íyáti' Committee and the Navajo Nation Council for consideration.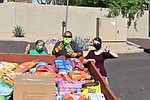 They'd never met, but a girl scout troop from Glendale, Arizona initiated and promoted a donation drive with the help of Girl Scout Troop 1430 in Pinon, Arizona, to collect supplies to be delivered to the Navajo Nation and to the Hopi tribe during the coronavirus pandemic.
On July 4, Navajo Nation President Jonathan Nez and Vice President Myron Lizer approved portions of two separate resolutions that address the use of federal CARES Act funding for the Navajo Nation.