Joshua Lavar Butler, for the Navajo-Hopi Observer
Recent Stories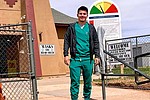 Growing up on the Navajo Nation and seeing helpless animals hurt, hungry, abandoned, abused and often, ignored, was enough motivation for Zachary Bauer to pursue a degree in veterinary science and to possibly open his own clinic someday, preferably in Tuba City.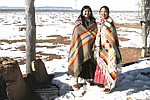 The Asdzáán Be'eena' or Female Pathways Program, a research study conducted between Johns Hopkins Center for American Indian Health, community members and cultural experts from the Navajo Nation, is recruiting female participants from Tuba City and Chinle.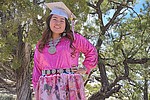 Tristan Fall Gray, 17, graduated May 15 from Monument Valley High School with 12 college credits under her belt in early childhood education through a dual enrollment program at Northland Pioneer College.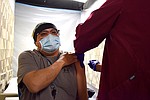 Tuba City Regional Health Care Corp. recently reported an increase in new COVID-19 cases in the last month after a major decline in cases over the last few months.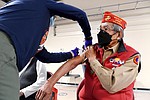 The COVID-19 pandemic has ravaged the Navajo Nation in the past year and the only remedy to defeat this "enemy" is by getting the vaccine according to Peter MacDonald Sr., former tribal chairman and Navajo Code Talker.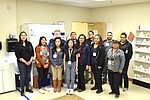 The first cohort of the Pharmacy Technician Training Program at Tuba City Regional Health Care Corp. will graduate March 13. The cohort began Jan. 6 and ended March 6.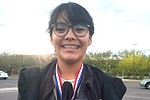 Greyhills Academy High School junior, Tori Hemstreet, is on her way to Norfolk, Virginia, to represent her school at the National Junior Science and Humanities Symposium scheduled April 15-18.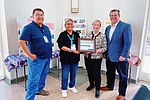 Coconino County Recorder's Office has an award-winning outreach program thanks to their Native American Elections Outreach Program and staff.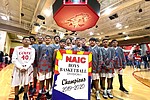 The Kayenta Middle School Boys Basketball team concluded their season with an impressive 19-1 overall record and as champions of the Northern Arizona Interscholastic Conference (NAIC) defeating Chinle Jr. High School with a score of 45-43.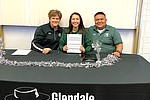 Jayda Chee, a senior at Tuba City High School, had another stellar year of volleyball winning player of the year honors, leading her team to winning the 3A North Conference Championship and now signing a letter of intent Jan. 15 to play college volleyball at Glendale Community College.