Joshua Lavar Butler, for the Navajo-Hopi Observer
Recent Stories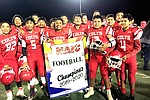 Chris Greyeyes, first-year head coach of the Colts, said he is excited for the boys.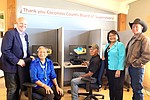 In May, the center was finally open to all veterans as a place to access the internet for free to check eligibility of their benefits, to job search, apply for school or employment, to create a resume or just to check their email.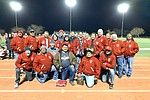 Some of the best of the best student-athletes from years past were inducted into the 2019 Hall of Fame at Monument Valley High School Nov. 1 during the school's last home game of the season.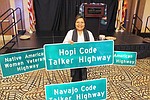 Peshlakai explained that her journey to rename the highways began in 2013 when she was approached by then-Hopi Tribal Chairman Herman Honanie.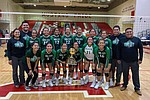 The Tuba City High School Lady Warriors volleyball team are the 2019 3A North Regional Tournament Champions and conference champions once again defeating the Page High School Lady Sand Devils Nov. 2 at the Nash Center in Kayenta.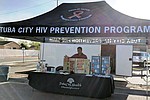 The Tuba City service area is currently dealing with a syphilis outbreak.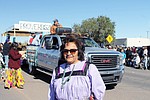 When Reva Chissie Hoover was asked to serve as one of three grand marshals of the 2019 Western Navajo Fair parade, she was shocked and asked, "Why me?"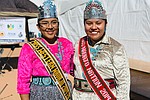 Maegan Dougi was crowned Miss Western Navajo 2019-2020 during the 2019 Western Navajo Fair Oct. 10.
Have you ever wanted to learn how to pay off your debt, learn to budget, save money and to give generously?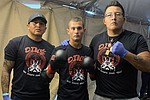 It was not the outcome fighter Mikel King or his swarm of fans had hoped for as he was defeated by Christopher Figueroa in the "Rumble on the Rez" Muay Thai heavyweight title fight Oct. 11 during the Western Navajo Fair in Tuba City, Arizona.