Joshua Lavar Butler, for the Navajo-Hopi Observer
Recent Stories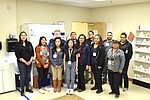 The first cohort of the Pharmacy Technician Training Program at Tuba City Regional Health Care Corp. will graduate March 13. The cohort began Jan. 6 and ended March 6.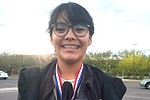 Greyhills Academy High School junior, Tori Hemstreet, is on her way to Norfolk, Virginia, to represent her school at the National Junior Science and Humanities Symposium scheduled April 15-18.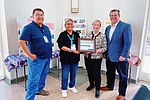 Coconino County Recorder's Office has an award-winning outreach program thanks to their Native American Elections Outreach Program and staff.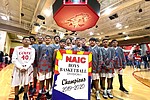 The Kayenta Middle School Boys Basketball team concluded their season with an impressive 19-1 overall record and as champions of the Northern Arizona Interscholastic Conference (NAIC) defeating Chinle Jr. High School with a score of 45-43.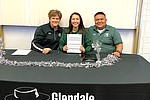 Jayda Chee, a senior at Tuba City High School, had another stellar year of volleyball winning player of the year honors, leading her team to winning the 3A North Conference Championship and now signing a letter of intent Jan. 15 to play college volleyball at Glendale Community College.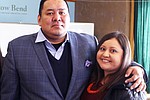 Financial literacy and education is not common ground in many Native American communities and this often hinders economic progress for many tribal members across the country.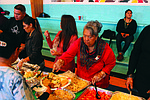 It was a page out of a Christmas storybook as children were filled with anticipation and excitement, parents and elders smiled and socialized, and volunteers cheerfully passing out hot drinks and serving hot meals while spreading goodwill to others Dec. 25 at the Community Christmas Dinner in Tuba City.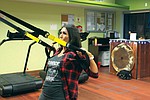 It's that time of the year again — time to get pumped up and set those new year's resolutions for healthier eating, fitness and losing some pounds.
Lexie Michael James, 23, a Hopi tribal member and the reigning Miss Native American USA, has made it her mission to advocate the importance of suicide prevention and mental health wellness as her main platform issue titled, "The journey is not over: Suicide prevention and mental health wellness."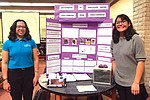 The big winners were 11th-graders Marina Rodriguez and Tori Hemstreet with their entry titled, "Air filtration of particulate matter using charcoal from Pinus Ponderosa."