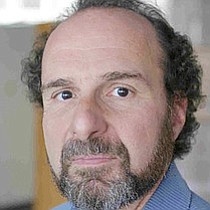 Howard Fischer is a veteran journalist who has reported on state government and legal affairs in Arizona since 1982, the last 26 for Capitol Media Services which he founded in 1991. Fischer's news reports appear in daily and weekly newspapers around the state, and are heard on Arizona Public Radio.
Recent Stories
9th Circuit Court of Appeals unanimously throws out challenge to ICWA claiming the law is racist
A court has thrown out a bid to void a federal law that challengers claim is racist because it places the desires and rights of Native American tribes over the constitutionally protected best interests of children.
Gov. Doug Ducey is open to the idea of allowing Arizonans to place bets on sporting events at 55 off-track betting sites around the state.

The Arizona Supreme Court has agreed to decide whether the Hopi tribe can try to block the use of treated effluent to make snow on the San Francisco Peaks.
Attorneys for Snowbowl are warning the Arizona Supreme Court that if they don't overturn a ruling allowing the Hopi Tribe to sue over artificial snow they are opening the door to a flood of litigation.

An Arizona tribe has the legal right to challenge the use of treated effluent to make snow -- even on public lands, the state Court of Appeals ruled today.

Native lawmaker asks for law forbidding derogatory sports logos and names of Native tribes to be used on signage and displays
A Native American lawmaker wants a new state law to forbid the display of any name or logo of any sports team at any publicly funded stadium if any of the state's 22 tribes finds it "disparaging.''