Recent Stories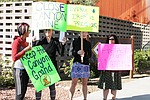 At 8 a.m. Sept. 17, several bright neon signs announced their intentions to comers and goers at Coconino Community College in Flagstaff.
Through all the hard times in Delaine Tootsie-Chee's life, pottery has been the thing that got her through.
Anyone who has taken a hike through red rock country can attest to the importance of tough, comfortable footwear. Hiking boots of every make and model abound, but sometimes nothing can beat a good, old-fashioned pair of moccasins.
Trout Unlimited, the Arizona Wildlife Federation and Grand Canyon Brewery teamed up to roll out Conservation Kolsch Sept. 28 in Williams.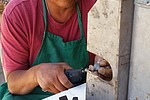 Who do you call on when you need a little shot of strength, self-reliance or wisdom? For many, it's a tiny animal totem infused with one or many special attributes and is said to convey those helpful properties to the carrier.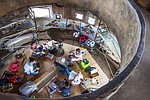 Located at the southeast edge of Grand Canyon National Park, the Desert View Watchtower rises high above the Colorado River — for many, it's the first glimpse they get of the park. It's also an area of great cultural significance, and as such, the National Park Service is planning a facelift for the area.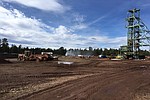 In an announcement Nov. 1, the U.S. Forest Service (USFS) took the first step toward eliminating the ban on new uranium mining leases near Grand Canyon National Park.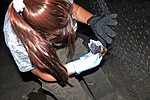 What is small, fuzzy and can eat up to 8,000 insects per night? Bats. And according to Kaibab National Forest biologist Justin Schofer, they are a critical component for crop protection and healthy forests.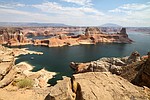 An Arizona man died Aug. 14 after a cliff-jumping accident at Anchovy Point on Lake Powell.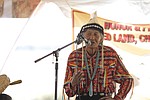 On a hot, dusty day in the shadow of Red Butte, the Havasupai Tribe gathered to pray and educate others about the dangers of uranium mining near their sacred lands.