Recent Stories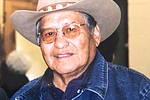 All flags on the Navajo Nation were flown at half-staff through Oct. 19 in honor of former tribal President Thomas Atcitty.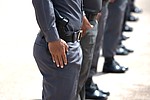 A new federal law enforcement training center for Native American officers in northeastern North Dakota should be starting classes in the next month, U.S. Sen John Hoeven said Oct. 9.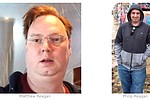 The bodies of 39-year-old Matthew Reagan and his 29-year-old brother Philip Reagan were found on March 21 in the Arizona community of Sawmill.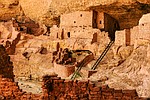 Tribal leaders have reburied the remains of their ancestors that were taken more than a century ago from what's now a national park in Colorado.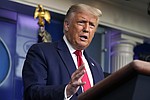 PHOENIX (AP) — President Donald Trump on Friday canceled two rallies planned for next week in Arizona after contracting COVID-19.
A beloved cuckoo bird won't go federally unprotected in Arizona.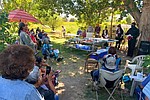 The Navajo Nation is not letting go of a fight against what it says are illegal hemp farms cultivated through immigrant labor.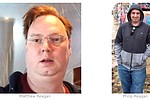 The FBI now is offering up to a $10,000 reward for information leading to the arrest and conviction of whoever is responsible for a double homicide on the Navajo Nation six months ago.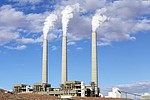 The Silver City community's first drive-through training expo is scheduled for Sept. 30, according to the Albuquerque Journal.
Firefighters are finally starting to tame an enormous wildfire burning in the mountains northeast of Los Angeles.