Recent Stories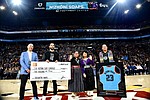 Nizhóní Soaps was founded by 13-year-old Kamia Begay and her mother Rhianna Brown as a way for Begay to cope with the loss of her father.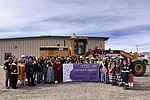 "As Diné, we are taught that women are to be highly-revered and respected for the role they play in our teachings, history and as the heart and center of our homes and families," she said.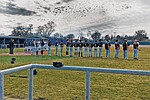 "Your Bulldogs have made their way down south to play two tough teams. Overall the entire program played hard and with purpose. Great job fellas. We are headed back up north to begin region play on Friday in Payson."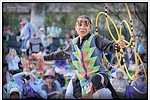 The Lightning Boy Hoop Dancers brought home top honors at the 2023 World Champion Hoop Dance Contest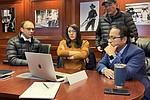 Navajo Nation President Buu Nygren was visited by producer Mauricio Mota and director Sydney Freeland on March 1 to discuss their plan to film the Netflix basketball film "Rez Ball,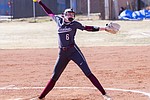 Despite facing some tough competition early in the season, the Lady Bulldogs can still bounce back and have a successful season.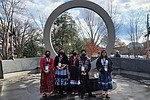 A group of young Navajo students made a powerful impact on the National Congress of American Indian Native Youth Leadership Summit in Washington D.C. Feb. 20-23.
The Bulldogs wrestlers ended their season on a high note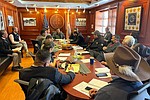 On February 16, during a visit to the Navajo Nation Office of the President and Vice President, U.S. Representative Eli Crane met with officials from the Navajo Division of Public Safety.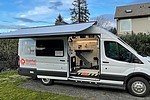 The Parker Project and Banfield Foundation team up to bring veterinary care to the Navajo Nation and beyond.