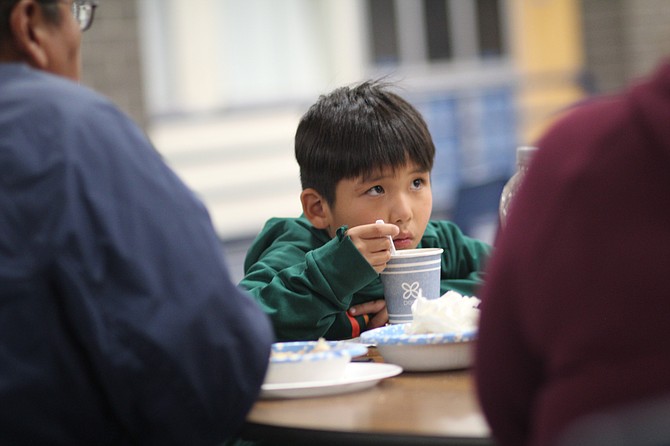 A Flagstaff School District family member enjoys stew at Sinagua Middle School's Stewfest that Mitchell presented at. Parents also made over 600 pieces of frybread. (Alexandra Wittenberg/NH0)
Stories this photo appears in: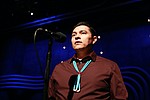 Mitchell entertains audiences with his words alone — and in this day and age, it's a dying art in a world where Americans are adjusted to being entertained with all kinds of stimulus at the touch of a button.
By Alexandra Wittenberg, Navajo-Hopi Observer
November 14, 2023