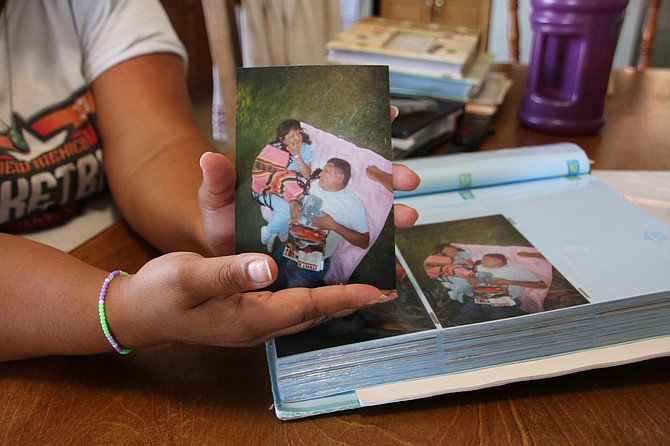 Michelle Frank, sitting at her kitchen table on Aug. 25, 2023, holds up an undated photo of her parents. Behind her are stacks of albums filled with family photos. (Photo/Bella Davis/New Mexico In Depth)
Stories this photo appears in: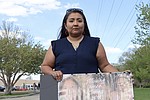 A citizen of the Navajo Nation who grew up and lived in Shiprock for most of her life, Vicente walked the path often. It was the route she planned to use when her husband dropped her off to see her friend on June 3, 2018.
By Bella Davis, New Mexico In-Depth
November 14, 2023