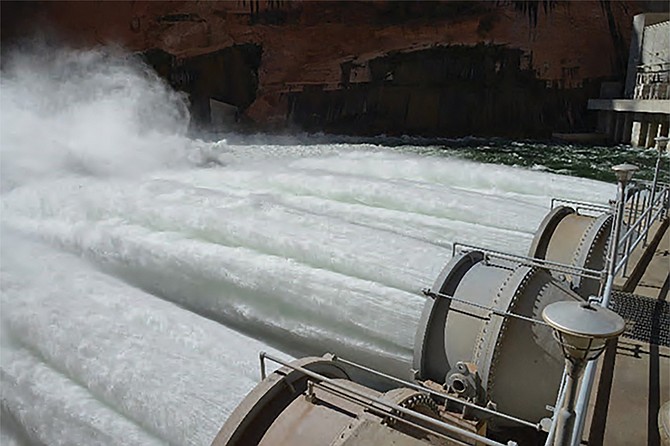 The dam has four bypass tubes, also referred to as river outlet works (ROWs) that can draw water from Lake Powell around elevation 3,370 feet, bypassing the powerplant and sending the water downstream. To send water from the new intake to the city of Page, the bypass tube's valve is closed, allowing the pipe to fill with water, creating enough head pressure to send the water through the connected piping leading to Page's water treatment facility. (Photo/Bureau of Reclamation)
Stories this photo appears in: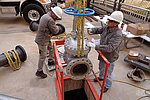 PAGE, Ariz. — Fulfilling their agreement to take care of the residents of Page, Bureau of Reclamation crews at Glen Canyon Dam recently completed a new water intake connection to accommodate the low water levels at Lake Powell.