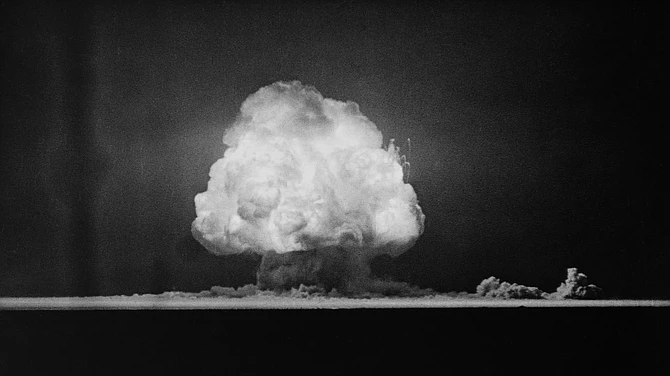 On July 16, 1945, the world's first atomic bomb was detonated approximately 60 miles north of White Sands National Monument. (Photo/
White Sands Missile Range)
Stories this photo appears in: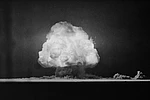 ALBUQUERQUE, N.M. — New Mexico Attorney General Raúl Torrez and 13 other top prosecutors from around the U.S. are throwing their support behind efforts to compensate people sickened by exposure to radiation during nuclear weapons testing.
By Susan Montoya Bryan, Associated Press
September 5, 2023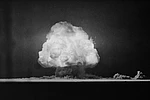 In Christopher Nolan's three-hour biopic "Oppenheimer," released last week, the Manhattan Project comes to New Mexico largely because J. Robert Oppenheimer (Cillian Murphy) wishes it so. The film was shot in the Land of Enchantment with a hastily assembled Ghost Ranch set serving as the film's freshly constructed Los Alamos.
By Kelsey D. Atherton, Source New Mexico
August 8, 2023