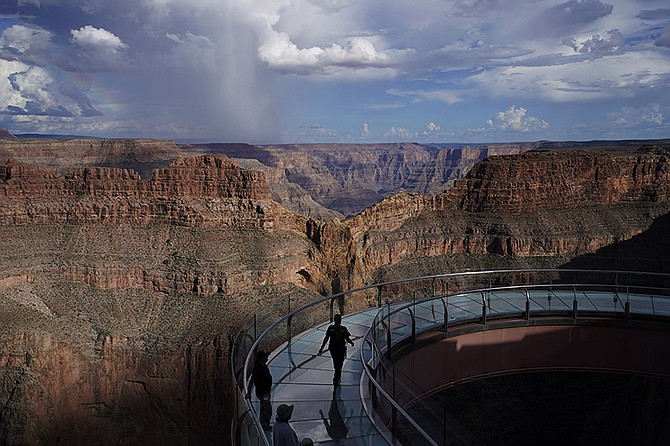 People walk across the Grand Canyon Skywalk on Hualapai reservation Aug. 16, 2022. Roughly 600,000 tourists a year visit the Grand Canyon on the Hualapai reservation in northwestern Arizona — an operation that's the tribe's main source of revenue. (AP Photo/John Locher)
Stories this photo appears in: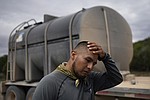 Garnett Querta slips on his work gloves as he shifts the big rig he's driving into park. Within seconds, he unrolls a fire hose and opens a hydrant, sending water flowing into one of the plastic tanks on the truck's flat bed.
By Felicia Fonseca, Associated Press
September 21, 2022