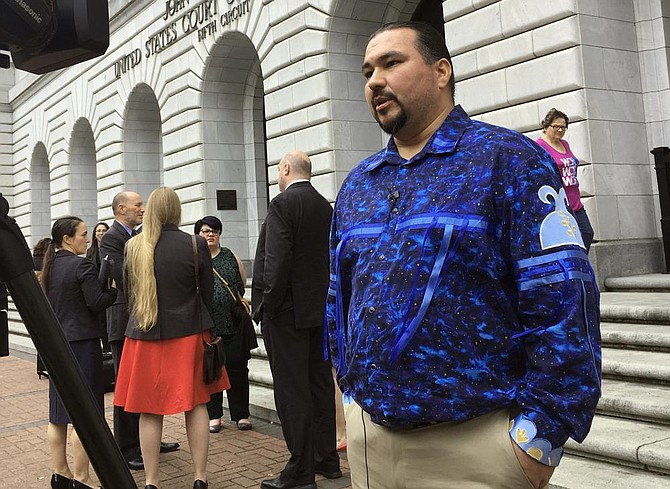 Tehassi Hill, tribal chairman of the Oneida Nation, stands outside a federal appeals court in New Orleans, following arguments on the constitutionality of a 1978 law giving Native American families preference in adoption of Native American children. The U.S. Supreme Court will hear arguments, Wednesday, Nov. 9, 2022 on the most significant challenge to the Indian Child Welfare Act that gives preference to Native American families in foster care and adoption proceedings of Native American children since it passed in 1978. (AP Photo/Kevin McGill, File)
Stories this photo appears in:
Most child welfare cases wrestle over issues of best interest and well-being.
By Nancy Marie Spears, The Imprint
November 8, 2022