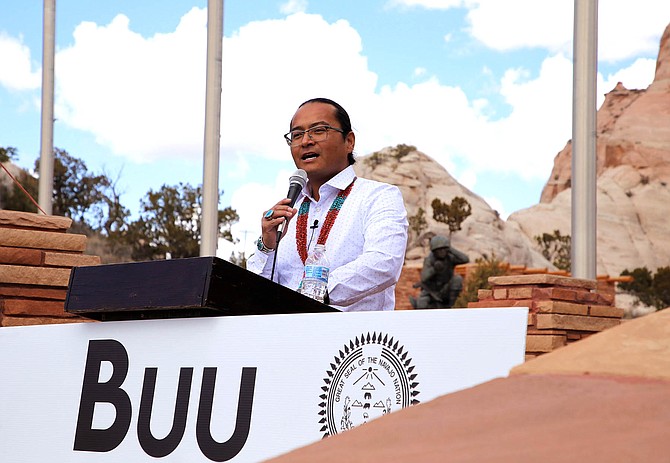 Buu Van Nygren announces his candidacy for Navajo Nation president in Window Rock, Ariz., on Monday April 4, 2022. Navajo Nation President Jonathan Nez, whose tenure has been dominated by the coronavirus pandemic, announced in April 2022 he is seeking a second term in office. A handful of others also have said they'll seek the position, including Buu Van Nygren, Ethel Branch, Frank Dayish Jr. and Earl Sombrero. (Noel Lyn Smith/The Daily Times via AP, File)
Stories this photo appears in: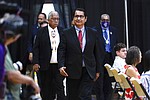 The Navajo Nation election season has revved up with several candidates — including incumbent Jonathan Nez, Buu Van Nygren and Ethel Branch and others — announcing their bid to become president for one of the largest Indigenous nations in the country.
By Pauly Denetclaw, Indian Country Today
May 3, 2022