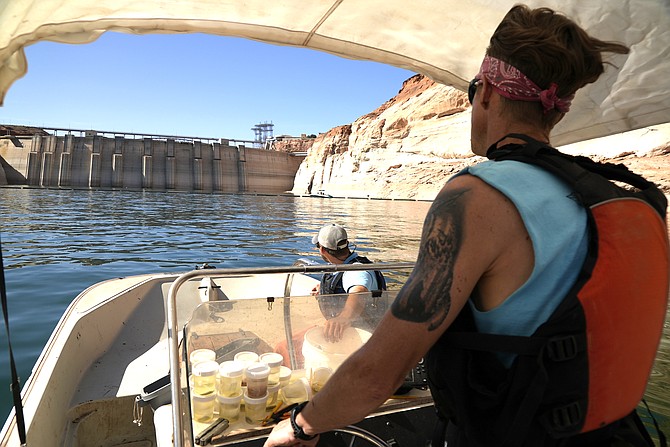 Utah State University master's student Barrett Friesen steers a boat near Glen Canyon dam on Lake Powell June 7 in Page, Arizona. Confirming their worst fears for record-low lake levels, National Park Service fisheries biologists have discovered that smallmouth bass, a non-native predator fish, has made its way through the dam and appear to have spawned in the lower Colorado River, where it can prey on humpback chub, an ancient native fish they have been working to reestablish. (AP Photo/Brittany Peterson, File)
Stories this photo appears in: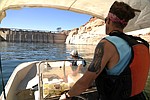 For National Park Service fisheries biologist Jeff Arnold, it was a moment he'd been dreading.
By By Brittany Peterson, Associated Press
July 12, 2022