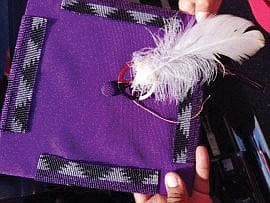 LaRissa Waln holds her cap she decorated for her graduation at Valley Vista High School in May 2019. The school would not allow any decorations on their caps or gowns.
(Photo/Larissa Wahn family)
Stories this photo appears in: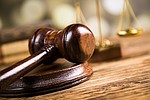 "My family filed this lawsuit to protect Native peoples' right to honor our religious beliefs and academic achievement, just as so many other students are permitted to," Larissa said. "It was an honor to be gifted the eagle plume for my graduation, something I will cherish forever. I hope going forward schools learn to appreciate and respect our tribal practices."
A former Arizona high school student's First Amendment rights were plausibly violated when school district officials denied her request to wear an eagle feather over her graduation cap, according to a recent ruling from the 9th U.S. Circuit Court of Appeals, as the student plausibly alleged that school district officials did not uniformly apply their policy against adornments on graduation caps.
By David L. Hudson Jr., The Free Speech Center
January 3, 2023