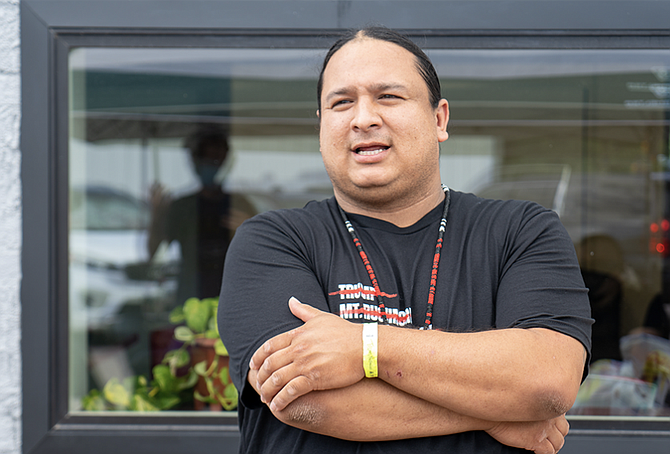 NDN Collective President and CEO Nick Tilsen stands outside of the NDN Headquarters upon his release from Pennington County Jail on July 6. (Photo/Arlo Iron Cloud/NDN Collective)
Stories this photo appears in: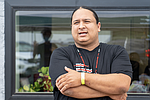 SIOUX FALLS S.D. (AP) — South Dakota prosecutors have dropped all charges against the head of an Indigenous-led advocacy organization stemming from a protest during then-President Donald Trump's visit to Mount Rushmore, the group announced Dec. 13.