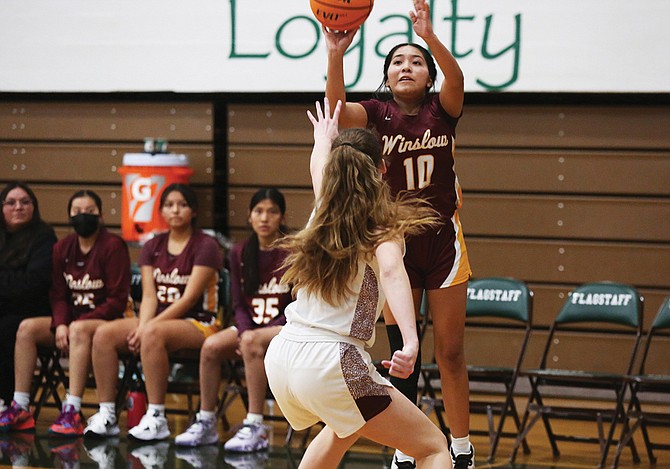 The Winslow girls basketball team competed in the Pepsi tournament in Flagstaff Dec. 8 -10. (Marilyn R. Sheldon/WGCN)
Stories this photo appears in: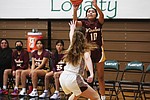 Despite the loss, the Winslow Lady Bulldogs have a record of 16-9 and are currently sitting in 6th place in the 3A Division.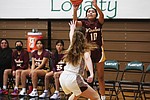 FLAGSTAFF—The Winslow High School girls basketball team tied for third place in the championship round of the Pepsi Holiday Basketball Tournament held Dec. 8-10 at Flagstaff High School.