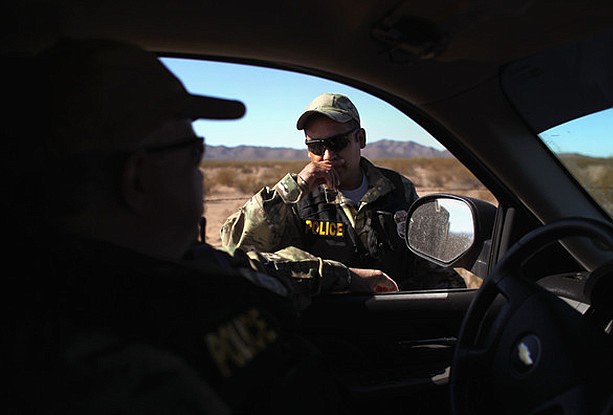 A Shadow Wolf stands next to a vehicle during a patrol in Southern Arizona. The unit was recently reclassified as special agents within U.S. Immigration and Customs Enforcement. (Photo/ICE, U.S. Immigration and Custom Service)
Stories this photo appears in: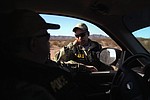 A new law has reclassified the Shadow Wolves, Homeland Security's only Native American tracking unit, from tactical enforcement officers to special agents.