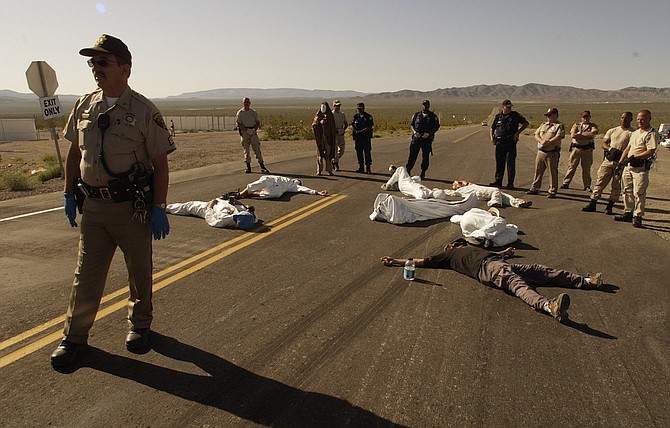 Protesters lie on the pavement opposed to the proposed Yucca Mountain nuclear storage facility and weapons testing after crossing the line into the Nevada Test Site at Mercury, Nevada, and were arrested for trespassing about 70 miles north of Las Vegas in 2003. Advocates have been working to bring awareness to the lingering effects of nuclear fallout on the Navajo Nation and in New Mexico. (AP Photo/Joe Cavaretta)
Stories this photo appears in: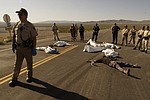 A bipartisan group of lawmakers is renewing a push to expand a U.S. compensation program for people who were exposed to radiation following uranium mining and nuclear testing carried out during the Cold War.
By Susan Montoya Bryan, Associated Press
September 28, 2021