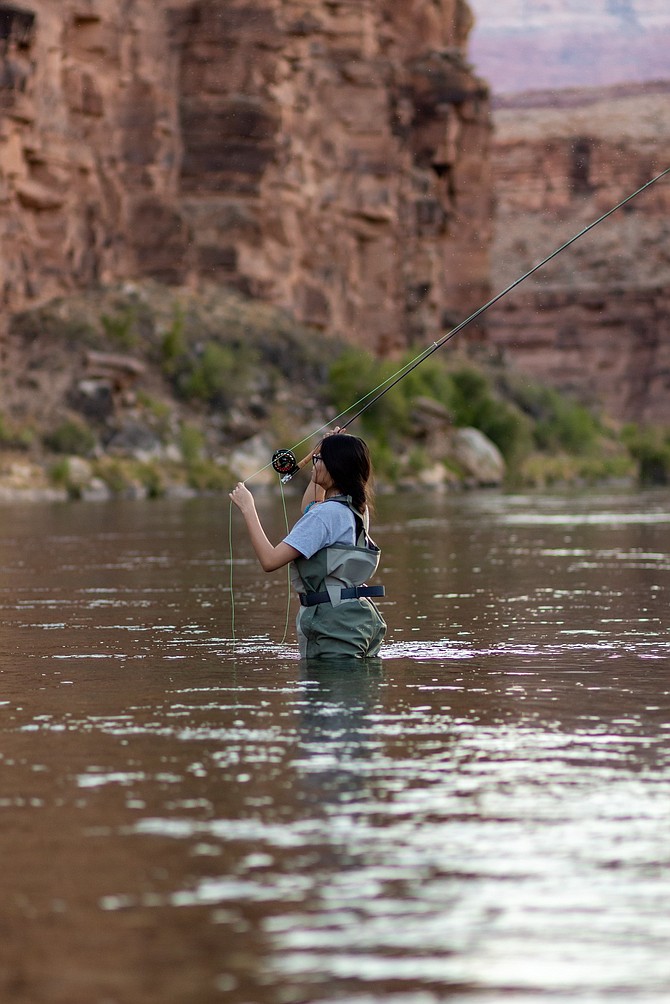 Kristy Honanie, 14, flyfishes at the world renowned Lees Ferry on the Colorado River. Lees Ferry is a well known trout tail water fishery below Glen Canyon Dam in Glen Canyon National Recreation Area. (Gilbert Honanie/NHO)
Stories this photo appears in: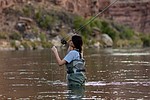 Beginning Sept. 1, an additional $300 incentive to encourage anglers to catch and keep brown trout at Lees Ferry Reach below Glen Canyon Dam will be added to a Brown Trout Incentivized Harvest Program.