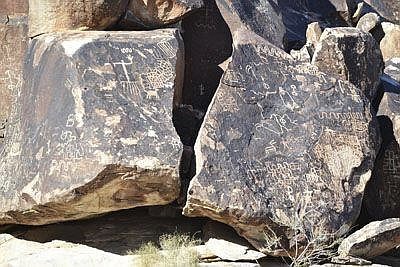 This undated file photo shows the petroglyphs of Grapevine Canyon just outside of Laughlin, Nevada, near the Arizona state line. The Fort Mojave Indian Tribe is working to establish the Avi Kwa Ame National Monument to protect thousands of acres of land that include petroglyphs. (Julie Fairman/Mohave Valley Daily News via AP)
Stories this photo appears in: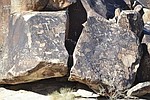 Hidden away in Christmas Tree Pass near the Arizona-Nevada border, more than 700 petroglyphs can be found at Grapevine Canyon.
By Fred Mason, Associated Press
October 26, 2021