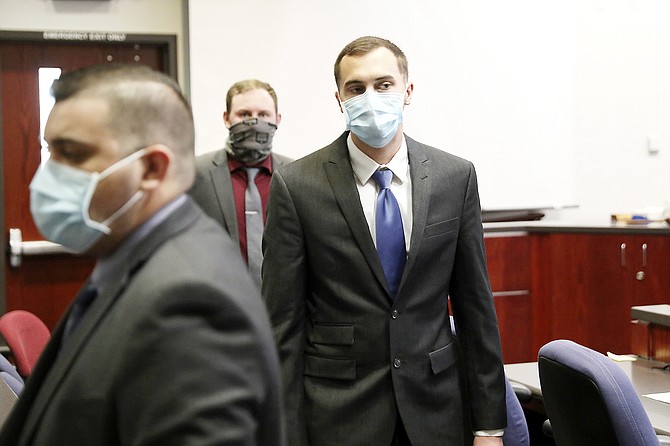 U.S. Air Force airman Mark Gooch, right, looks towards the empty jury box as he is led out of Coconino County Superior Court in Flagstaff, Arizona, Oct. 13 after being found guilty of first degree murder and kidnapping in the January 2020 death of Sasha Krause. The two didn't know each other and lived hundreds of miles apart but shared an upbringing in the Mennonite religion. Krause committed to the church, but Gooch did not. Gooch, 22, faces up to life in prison. (Jake Bacon/Arizona Daily Sun via AP)
Stories this photo appears in: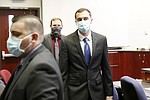 FLAGSTAFF, Ariz. (AP) — A U.S. Air Force airman who was convicted of killing a Mennonite woman after kidnapping her in New Mexico and taking her to Arizona will be sentenced next month.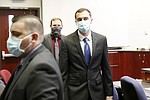 On Oct. 13, a jury in Arizona found U.S. Air Force airman Mark Gooch guilty of kidnapping and first-degree murder in Krause's killing.
By By Felicia Fonseca, Associated Press
October 14, 2021