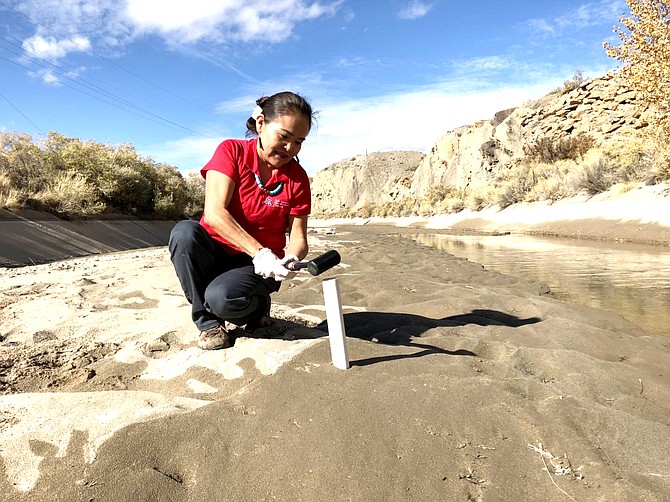 Karletta Chief, an associate professor at University of Arizona, pounds a soil sample tube into the Hogback irrigation canal near Waterflow, New Mexico, on the Navajo Nation in 2017. Soil sampling is done to measure arsenic and lead in the sediment to better understand the impact of the Gold King Mine Spill of 2015 on the Navajo Nation. (Photo courtesy of Karletta Chief via UofA)
Stories this photo appears in: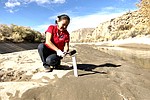 The University of Arizona (UofA) has launched the Indigenous Resilience Center, a new initiative to support national and international Indigenous communities' abilities to respond to environmental challenges such as climate change, droughts, flooding and pandemics.
By Joe Giddens, Navajo-Hopi Observer
October 5, 2021