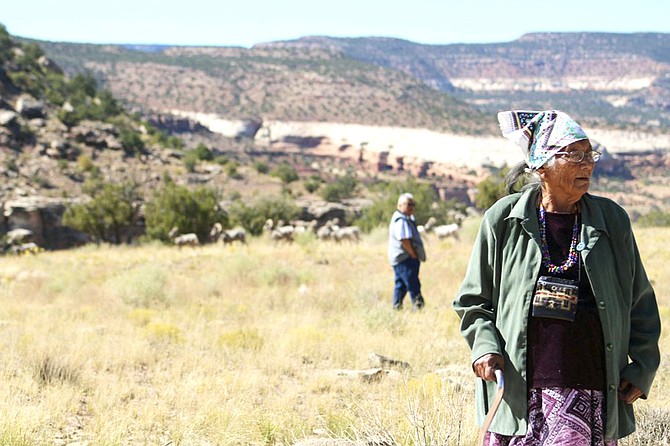 In 2019, Annie Henry and Gilbert Badoni revisit the area where they used to live at a uranium mining camp in Slick Rock, Colorado, and found remnants of their former homes. On Feb. 11, the U.S. Environmental Protection Agency (EPA) announced three contract awards for cleanup efforts at more than 50 abandoned uranium mine sites in and around the Navajo Nation. (Kathy Helms/Gallup Independent via AP)
Stories this photo appears in: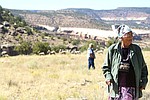 Dariel Yazzie, Environmental Assistant Director for the Navajo Nation Environmental Protection Agency (EPA) takes a deep breath when asked about why the cleanup of uranium mines on the Navajo Nation is important to him.