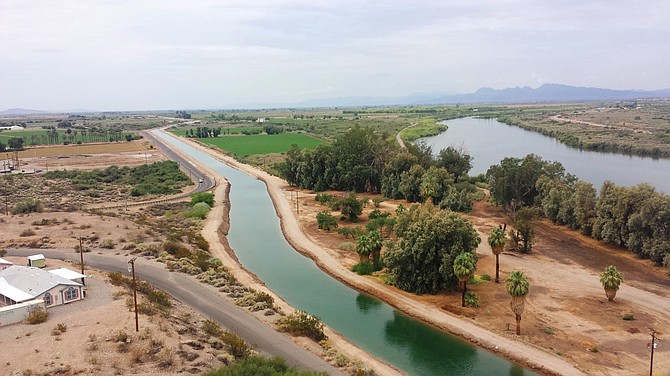 A canal system on the Colorado River Indian Tribes reservation is seen near Parker, Arizona. The tribe has played an outsized role in Arizona to help keep Lake Mead from falling to drastically low levels. Still, Arizona is expected to face the first-ever mandatory cuts to its Colorado River water supply in 2022. (Angie Ingram/CRIT Water Resources via AP)
Stories this photo appears in: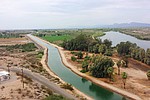 For thousands of years, an Arizona tribe relied on the Colorado River's natural flooding patterns to farm. Later, it hand-dug ditches and canals to route water to fields.
By Felicia Fonseca, Associated Press
July 13, 2021