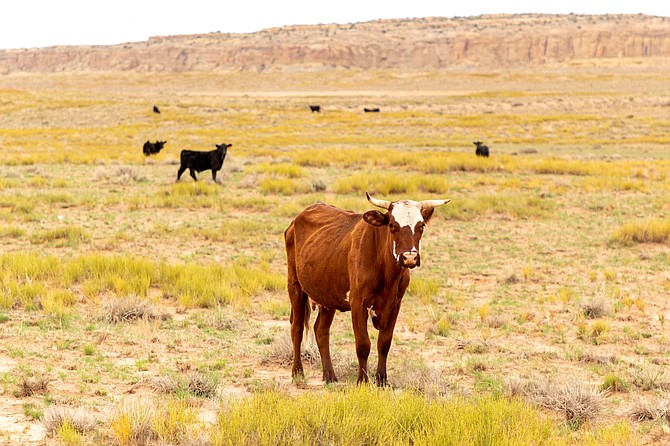 A small group of cattle graze east of the old Coalmine School off Highway 264, which runs through the Hopi Reservation. Because of concerns with the ongoing drought, the Hopi Tribe recently issued a drought declaration requiring ranchers to reduce the size of their herds. (Gilbert Honanie/NHO)
Stories this photo appears in: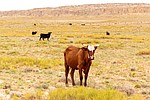 Despite recent flooding and heavy monsoon rains, an extended drought continues to impact livestock operations on the Hopi Reservation and now, ranchers are being asked by the tribe to reduce or eliminate their herds.
By Loretta McKenney and Gilbert Honanie, Navajo-Hopi Observer
August 3, 2021