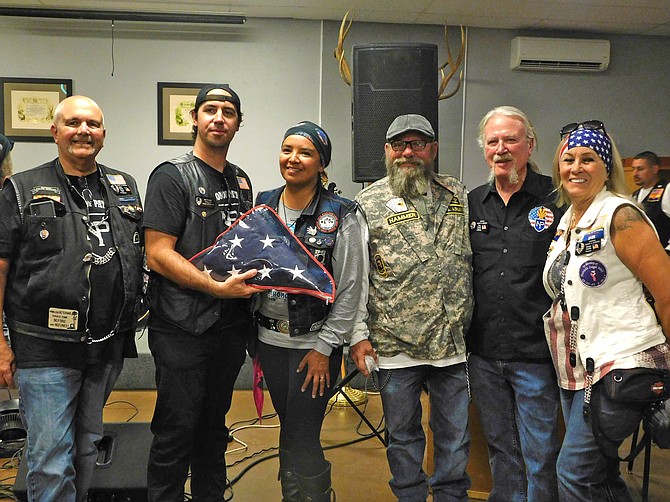 Geri Hongeva-Camarillo (center) holds the Nation of Patriots Flag during its homecoming ceremony Sept. 12 in Chandler, Arizona. Hongeva-Camarillo is the guardian of the Code Talker Flag that is transported throughout the country representing Native American veterans. (Submitted photo)
Stories this photo appears in: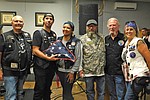 As a member of the Navajo-Hopi Honor Riders, Geri Hongeva-Camarillo is on a mission to support veterans past, present and future.