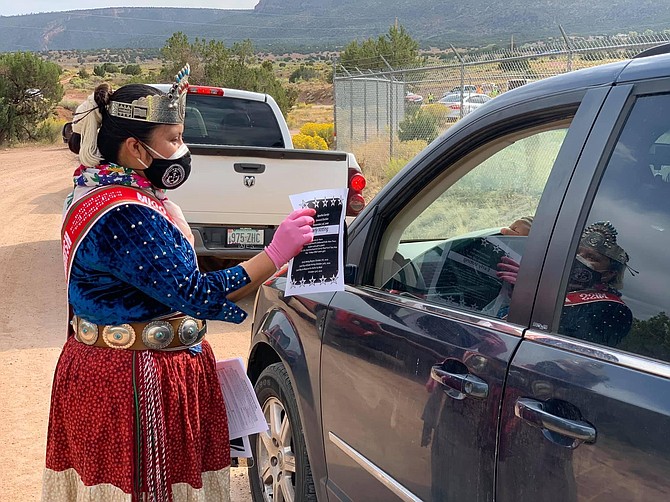 On Sept. 22, the Navajo Nation re-issued stay-at-home orders and a 57-hour weekend lockdown for the Nation because of rising COVID-19 cases. Above: Miss Navajo Nation Shaandiin Parrish helped pass out information about the 2020 Census as the president's office handed out food and care packages in the communities of Manuelito, Tse si Ani and Oak Springs. (Photo/OPVP)
Stories this photo appears in: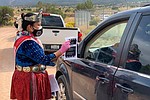 Navajo Nation re-issues stay-at-home order and 57-hour weekend lockdowns because of rising COVID-19 cases within and near the Navajo Nation.