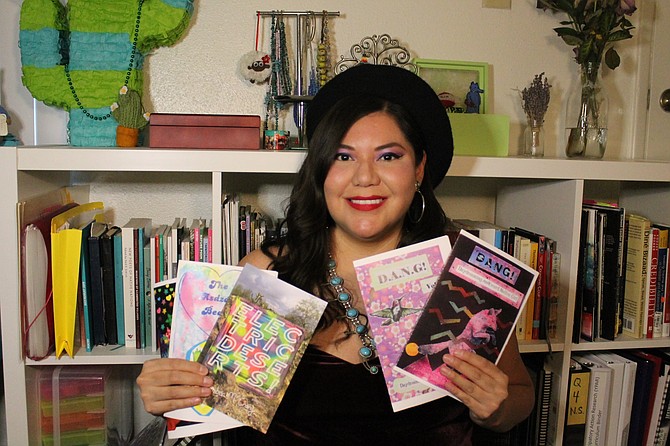 Amber McCrary holds up zines and a chapter book she created. McCrary hopes to open an Indigenous-owned publishing press called Abalone Mountain Press, which will spotlight Native voices. (Photo courtesy of Amber McCrary)
Stories this photo appears in: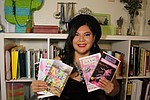 There are only a handful of publishing presses that publish only Indigenous writers and even less that are owned by Indigenous people.