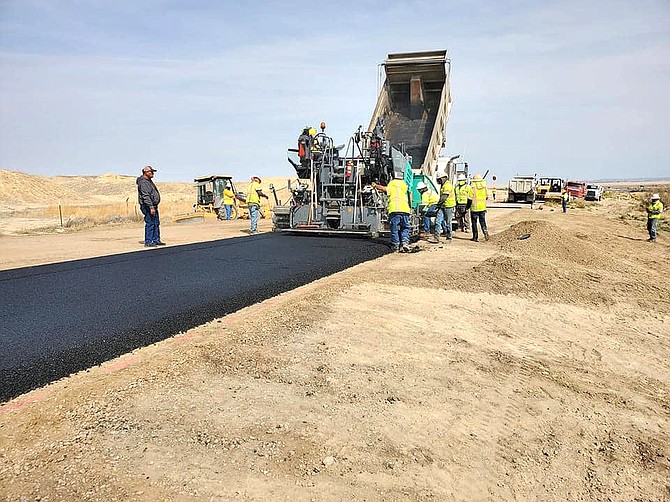 An 8 inch aggregate base is laid on Navajo Route 57 along with 3 inches of asphalt to repair road damage. The project was completed Oct. 2. (Photo/Office of the Navajo President)
Stories this photo appears in:
Navajo-owned Arrow Indian Contractors out of Scottsdale, Arizona, were the selected contractor and Navajo DOT Project Manager Marlinda Littleman oversaw the $182,253 project.