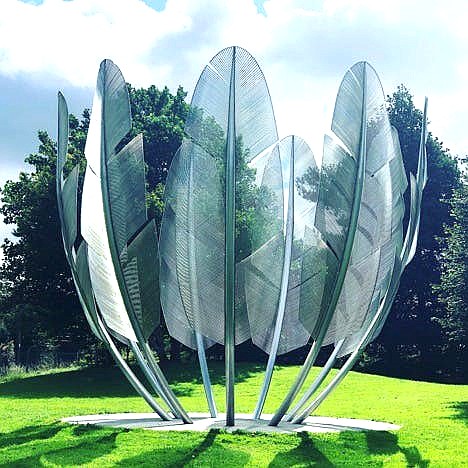 The 'Kindred Spirits' sculpture consists of nine stainless steel feathers and towers 20 feet in the air in Midleton, County Cork. The feathers, which form the shape of an empty bowl, commemorate a donation made by the Choctaw Nation to the starving Irish during the 1847 Great Famine. (Photo courtesy of Midleton Town Council)
Stories this photo appears in: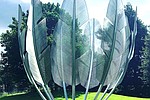 The $170 donated by Choctaw leaders in 1847 — or "Black '47," as the Irish who survived the rampant starvation, disease and exposure remembered it — would today have amounted to over $5,000, historians estimate.
By Chris Kopacz, courtesy of Indian Country Today
May 12, 2020