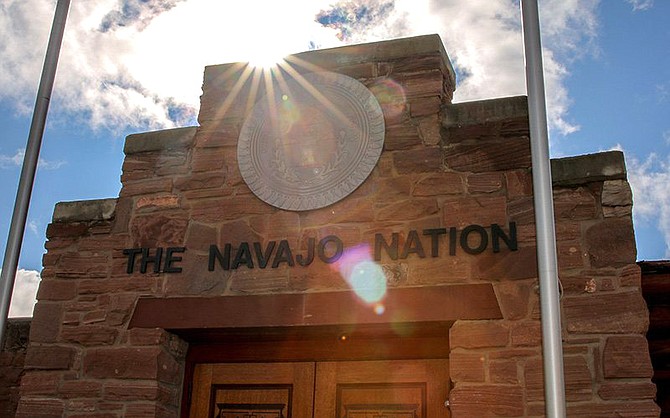 (Cronkite News/Chelsea Hoffman)
Stories this photo appears in: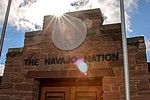 On Sept. 1, the Navajo Department of Health continued the Navajo Nation's 32-hour partial weekend lock downs and daily curfew hours through the month of September to help control and prevent the spread of COVID-19 on the Navajo Nation.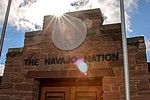 The Navajo Nation Gaming Enterprise (Navajo Gaming) team members, senior management and the Board of Directors extended their sincere gratitude to the 24th Navajo Nation Council, Speaker Seth Damon, President Jonathan Nez and Vice President Myron Lizer for their support of Navajo Gaming's CARES Act funding.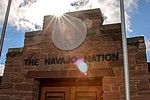 Navajo leaders said the tribe could begin moving toward a phased reopening of the reservation as early as this week, but they continued to urge members to take precautions to keep the number of COVID-19 cases trending downward.
By Jacqueline Robledo, Cronkite News
July 28, 2020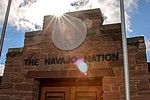 "We have to isolate ourselves to isolate the virus," Navajo Nation President Jonathan Nez, who last week issued a stay-at-home order for tribal members, said in a statement.
By By Luis Zambrano and Grace Lieberman, Cronkite News
March 27, 2020