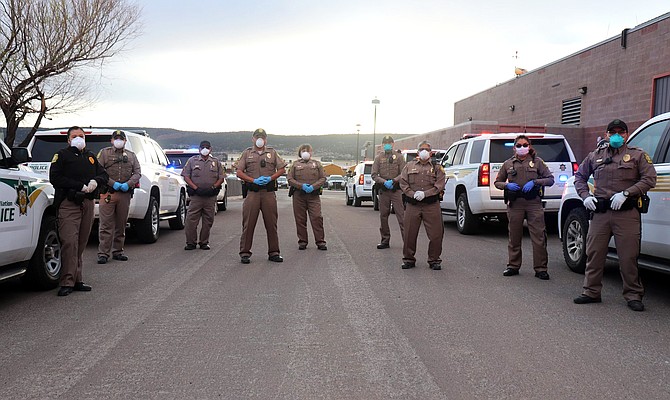 Above: Officers with the Navajo Police Department in Window Rock, Arizona, report for duty. The Navajo Police Department reported 13 officers have tested positive for COVID-19. Four officers remain in isolation and nine have recovered and returned to duty. On June 19, Officer Michael Lee with the Chinle District passed away because of COVID-19. On June 15, 25 recruits reported to the Navajo Police Training Academy in Chinle, Arizona to begin a 15-week academy. (Photos/Navajo Police Department)
Stories this photo appears in: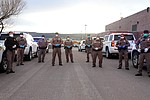 Class 55 police recruits will be the fourth class to be trained under the Navajo Nation's Police Academy since its reopening in 2018 and is the Academy's first class to undergo a training program while dealing with a global pandemic.