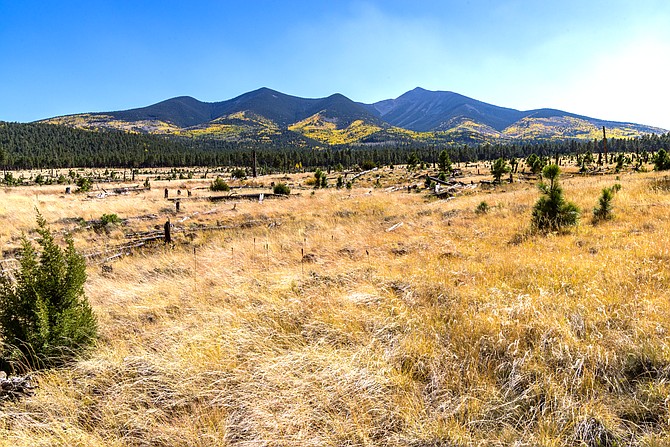 View of the San Francisco Peaks from FR 418, which runs north of the Peaks between Lockett Meadow Road (FR 551) and Hart Prairie Road (FR 151). This view from Reese Canyon looks at the Abineau-Bear Jaw Loop and upper Waterline Road. (Photo/Deborah Lee Soltesz, U.S. Forest Service Coconino National Forest)
Stories this photo appears in: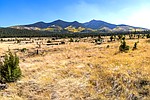 The existing Public Land Order, which withdrew 74,689 acres in the San Francisco Peaks and Mount Elden recreation area from development or sale, is set to expire on Oct. 15.