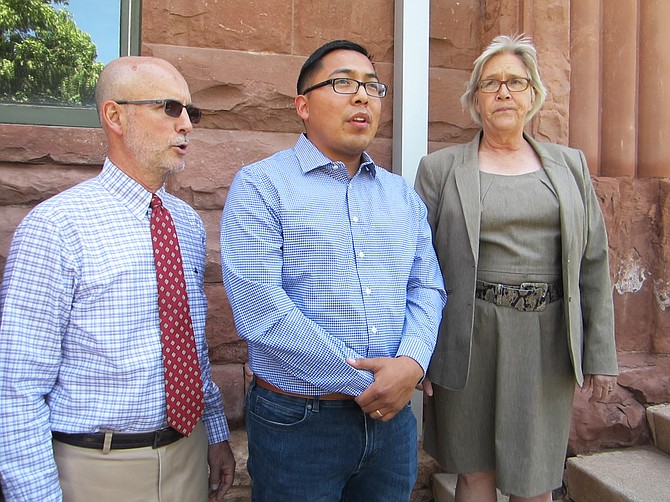 Tremayne Nez (center) speaks to the press June 28 at Flagstaff Superior Courthouse in Flagstaff regarding his arrest in a drug sting by law enforcement. Nez was incorrectly identified during the arrest and spent 30 hours in jail. (Katherine Locke/NHO)
Stories this photo appears in: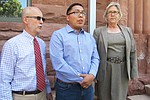 The settlement finalized Jan. 11 came nearly seven months after Tremayne Nez, who is Navajo, filed a federal lawsuit accusing Flagstaff police of ignoring evidence that showed he wasn't a drug dealer.
By By Felicia Fonseca, Associated Press
January 13, 2021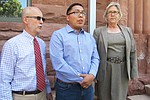 A Flagstaff man who was wrongfully arrested on suspicion of selling LSD has offered to settle the matter with the city for $350,000.
By Felicia Fonseca, Associated Press
January 7, 2020