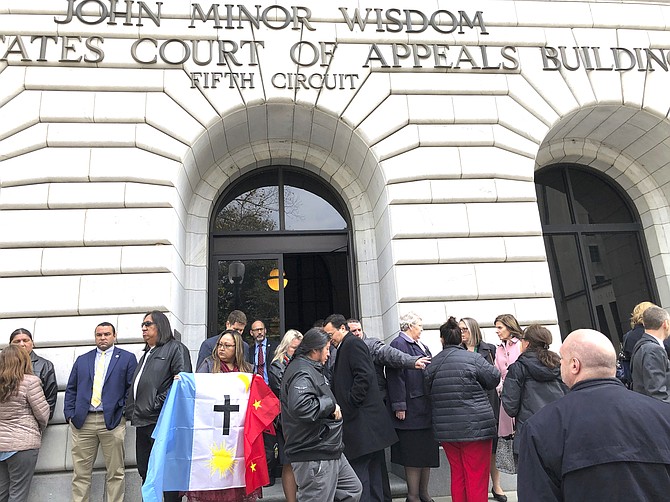 Rosa Soto Alvarez, of Tucson, holds a flag of the Pascua Yaqui Tribe as she and other Native Americans stand outside the federal appeals court in New Orleans, Jan. 22. The 5th U.S. Circuit Court of Appeals was hearing arguments on the constitutionality of the Indian Child Welfare Act, which gives Native American families preference in adoption proceedings involving Native American children. Alvarez is a supporter of the law. (AP Photo/Kevin McGill)
Stories this photo appears in:
Federal appellate judges closely questioned attorneys for the government and Native American tribes Jan. 22 over whether a law meant to preserve Native American families and culture unconstitutionally intrudes into state adoption issues.
By Kevin McGill, Associated Press
February 11, 2020