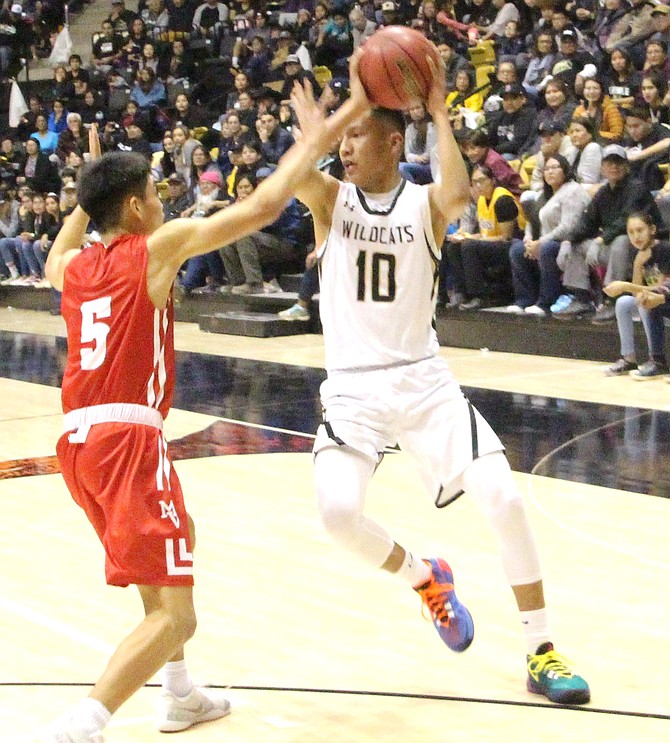 Chinle Wildcats Cooper Burbank (10) looks to drive around Monument Valley's Andrew Sheppard (5), during a 3A north region basketball game, at the Wildcat Den Jan. 28. The Monument Valley Mustangs won the regional contest, 70 to 54, defeating the Chinle Wildcats. (Anton Wero/NHO)
Stories this photo appears in: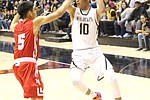 The Chinle Wildcats (17-9, 5-3) hosted the Monument Valley Mustangs (12-7, 4-3) of Kayenta, Arizona, during senior night at the Wildcat Den, a night when the seniors of both teams say thank you to fans for their support.