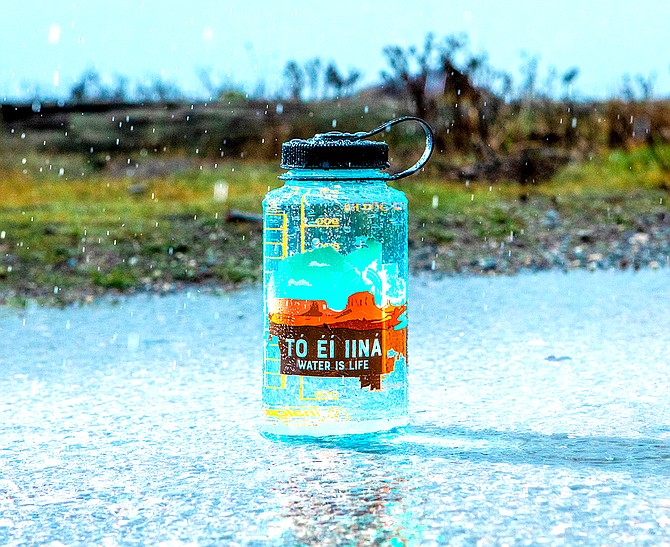 In support of the Navajo Nation, Nalgene has launched a new reusable water bottle featuring the art of designer Jaden Redhair. (Photo courtesy of Nalgene Outdoors)
Stories this photo appears in: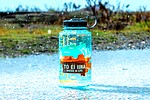 Six months after pledging to help the Navajo Nation battle its water crisis, well-known company Nalgene says its Tó éí iiná bottle is one of the company's most popular products.
By Aliyah Chavez, Indian Country Today
August 24, 2021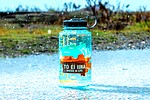 Nalgene Outdoor, maker of reusable water bottles and of the Nalgene Water Fund has pledged its support to the Navajo Nation with the launch of its exclusive "Tó éí iiná" (Water is Life) bottle, by Diné designer Jaden Redhair.