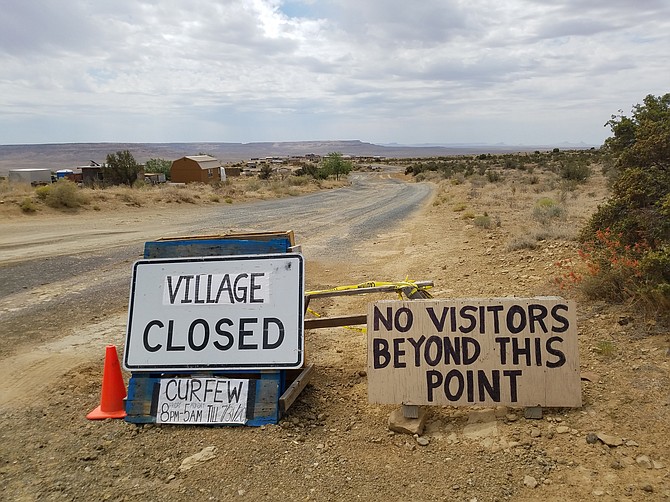 Many places on the Hopi and Navajo Nation lack access to running water. Red Feather Development Group is distributing sanitary washing stations to Native communties on both reservations. Above: Warning signs at the entry to Oraibi Village Below: Red Feather Senior Program Coordinator Shannon Maho instructs Oraibi Village Board member Derek Davis on the use of the washing units with support of volunteer M. Miles. (Photo/Red Feather Development Group)
Stories this photo appears in: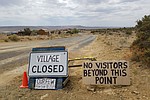 The Hopi Tribe is reminding tribal members and visitors that there is a reservation-wide lockdown and weekend curfews on the Hopi reservation and that the reservation remains in a State of Emergency.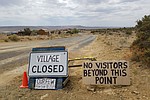 The legislation will next head to President Donald Trump for his signature.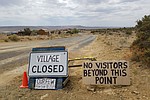 Despite its significance in Hopi culture, the Village of Oraibi, the unofficial capital and historic heart of the Hopi Nation, which is believed to be the oldest continually inhabited community (since 1150 AD) in North America, lacks access to running water to this day.
By Morgan Craft, Special to the Navajo-Hopi Observer
August 11, 2020