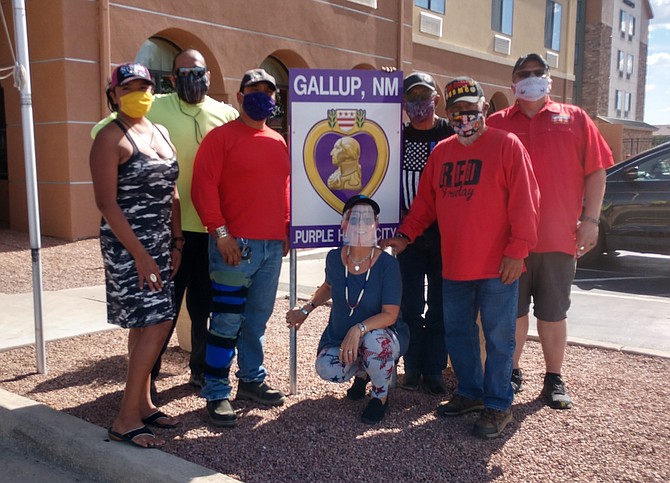 NHHR board members with David Palomares and Penny July 10. From left: Geri Hongeva-Camarillo, Fred Begay, Bobby Martin, Penny, Leon Curley, David Palomares and Ken Reige of Comfort Suites. (Photo courtesy of NHHR)
Stories this photo appears in: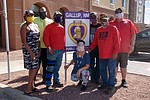 Navajo Hopi Honor Riders united with USMC Vietnam veteran David Palomares, Sgt. Caesar and their friends from California to combine forces in battling the spread of COVID-19 on the Navajo Nation.
By Geri Hongeva-Camarillo, Special to the Navajo-Hopi Observer
August 4, 2020