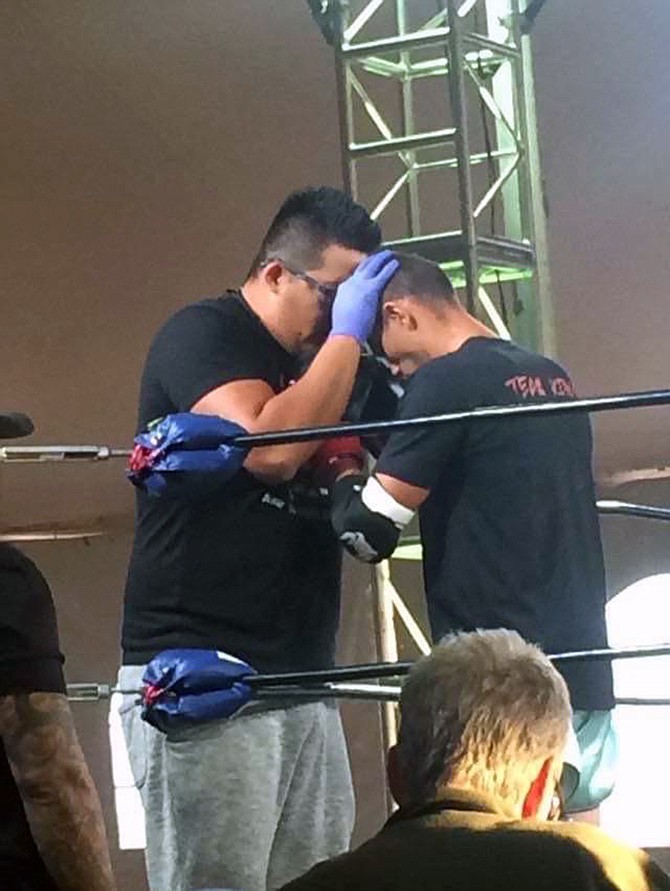 Fighter DeAngelo Steginks and trainer Mikel King take a moment to focus right before Steginks' light weight division fight. Steginks won in a first round knockout. (Submitted photo)
Stories this photo appears in: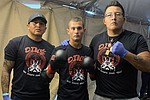 It was not the outcome fighter Mikel King or his swarm of fans had hoped for as he was defeated by Christopher Figueroa in the "Rumble on the Rez" Muay Thai heavyweight title fight Oct. 11 during the Western Navajo Fair in Tuba City, Arizona.