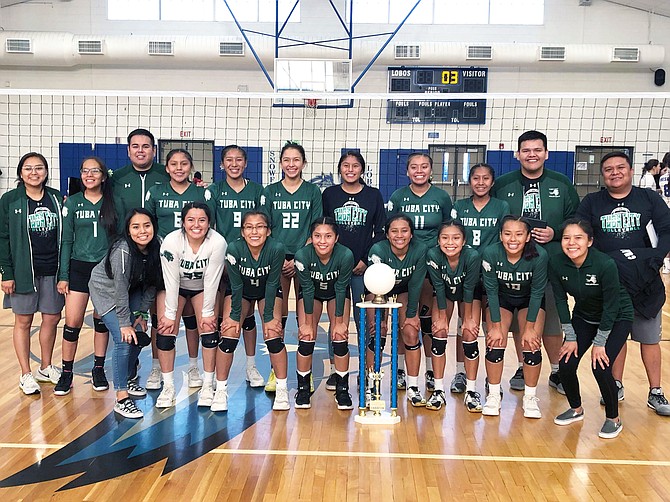 The Tuba City High School Lady Warriors pose with their championship trophy after winning the 11th annual Snowflake Volleyball Invitational Sept. 21 in Snowflake, Arizona. Back row, from left: Assistant Coach Brittney Laughter, Tynisha Clitso, Assistant Coach Darrin Mitchell, Melia Barlow, Trista Bennett, Jayda Chee, Daveigh Bedonie, Talisha Attakai, Ellyce Begaye, Assistant Coach Elijah Begay, and Head Coach Harlan Barlow. Front row, front left: Kanyon Yazzie, Emerilee Cowboy, Lyrissa George, Gracie Henderson, Mikeya Sheppard, Rhiannon Eldridge, Jadan Sixkiller and Gracee Curley. (Photo courtesy of April Clairmont)
Stories this photo appears in: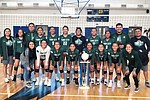 The tournament attracted 16 of the best high school volleyball programs in the state and region.