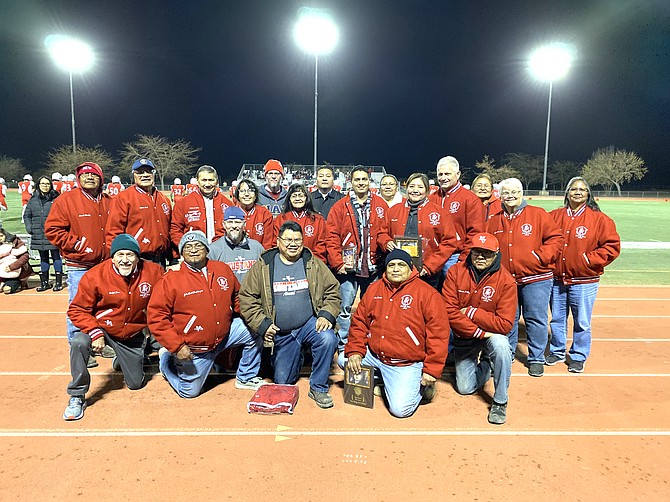 Monument Valley High School inducted their 2019 Hall of Fame inductees Nov. 1, in Kayenta, Arizona. New inductees include Elvina Clark-Joe, Dallas Gilmore, Harlan Herder and the 1987-1988 Cross Country Team. New inductees pose with former Hall of Famers. Back row, from left: Harold Stanley, 2013 Robert Nash, 2013; Ed Tano, 2015; Michelle Jensen-Crawley, 2017; Brett Ritchhart, 2019 inductee; Gladys Yellowhair, 2013; Adrian Holiday, 2019 inductee; Dallas Gilmore, 2019 inductee; Charlotte Salt, 2016; Elvina Clark-Joe, 2019 inductee; Ollie Whaley, 2017; Pam Chapmen, 2015; Lucinda Nash, 2013; and Alicia Billie, 2015. Front row, from left: Ralph Farr, 2015; John "Buck" Tenakhongva, 2017; Ryan Ritchhart, 2019 inductee; Darrell Shepperd, 2019 inductee; Harlan Herder, 2019 inductee and Anderson Holiday, 2015. (Submitted photo)
Stories this photo appears in: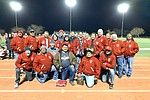 Some of the best of the best student-athletes from years past were inducted into the 2019 Hall of Fame at Monument Valley High School Nov. 1 during the school's last home game of the season.