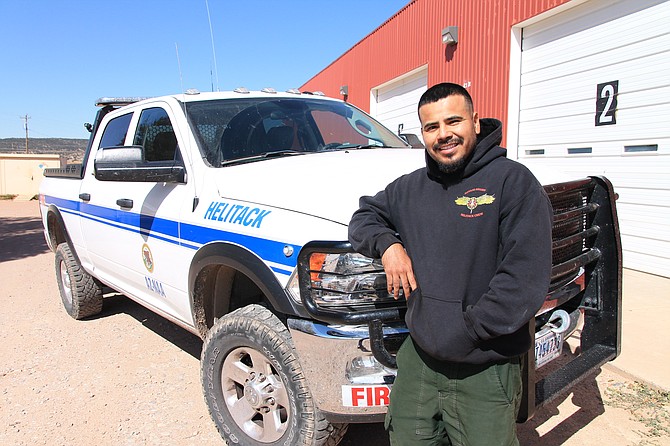 Senior Forestry Technician Forrest Towne completed his second season with the Navajo Region Helitack Crew last month. (Loretta Yerian/NHO)
Stories this photo appears in: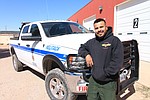 Fighting fires. Sucking smoke. Working hard in an inferno of heat. You've been on assignment for four days and you have 10 more to go. You're ready for a hot shower and solid food, you're tired. But you're still smiling. You're a wildland firefighter.