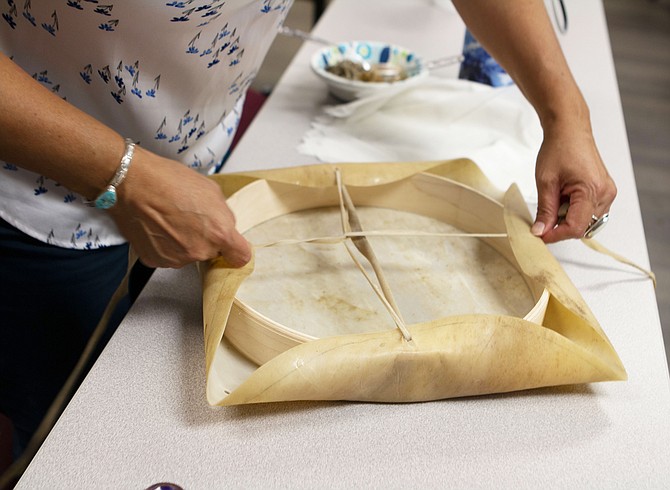 Sheila Lopez wraps her hide around a wooden loom. If the hide is too tight, the drum won't make noise. If too loose, the hide will absorb the sound. (Photo by Annika Tomlin/Cronkite News)
Stories this photo appears in: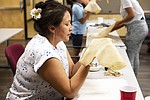 On a cool evening, crickets chirp in tall grass. A fresh breeze carries the songs of cicadas, and as members of the White Mountain Apache Tribe come together, a murmur of voices can be heard.
By Jennifer Alvarez, Cronkite News
November 5, 2019